Golf coaching is all about you and what you want to get out of your game. We pride ourselves on being good listeners and aim to provide the best possible professional advice, whilst ensuring each lesson is tailored and enjoyable for the golfer.
Why Coaching?
We have a passion for learning and helping others improve at the game we love. The better you play the more you enjoy the game, and that is what we are here to help with.
Whether you want to improve your putting, chipping, shot shaping, driving or to go round the course with us, we are here to help and offer our expertise.
Between the 3 qualified PGA coaches we have over 50 years coaching experience and continually upgrade our skills through CPD so you are always getting the best advice.
We know every golfer is individual and different, so we coach based on how you want to earn and develop. You are at the center of our coaching, not a method or technique, we coach you.
Lessons will cover:
Short Game
Long Game
Course Management
Putting
Mental Game
Performance Coaching
Shot Shaping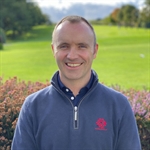 Jonnie Cliff - Head PGA Professional
Originally from Dumfries, Jonnie played amateur golf to +2 handicap. After Completing a Management Degree at Glasgow University Jonnie worked in Marketing until the age of 28 when he had an epiphany and became a Golf Professional. Jonnie wanted to give back to the game that has given him such great pleasure and friendships over the years and help others achieve their golfing goals and get maximum enjoyment from the game. "I am a Golf Pro because I absolutley love the game and helping golfers improve."
---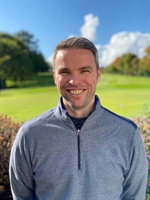 Scott Grieve - PGA Coaching Professional
Scott has been a professional golf coach for 20 years and has a pedigree for developing golfers of all ages. Scott has worked at many top golf clubs across the UK and is helping develop our junior program here at MGC.
---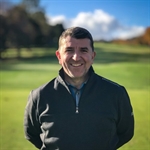 Duncan Anderson - PGA Coaching Professional
Duncan graduated from Aberdeen University with a BSc before becoming a PGA Golf Professional. Duncan loves helping golfers improve and has extensive skills in developing young golfers.
---
The lessons I have had have made a huge difference to my game. My handicap has come down 5 shots and I am hitting the ball better than ever. The information was so clear and easy to follow, I should have taken lessons with Jonnie years ago!
Andrew L - Club Member